My Story
Hello, I'm a Seasoned User Experience Architect & Designer with over 16 years expertise in Mobile application design (iOS and Android), Software Enterprise and Tablet. My passion is delivering value by crafting pristine simplified intuitive designs which are scalable, sustainable products tailored to the user's needs. By working collaboratively with cross functional teams executing proof of concept / technology creating the next generation of great products. I consider myself a maverick reimagining software in its future state, visionary, problem solver and forward thinker looking to push the frontiers and make a difference in ways customers interact with their devices.
Download Resume
Personal Information
Name :

Neil E. Grunstein
Phone :

973-883-6339
Email :

neil.grunstein@gmail.com
Work Experience
I have extensive experience wearing many hats and working in various industries ranging from Travel and Transportation, Finance, Healthcare, Insurance, Fashion, Energy and Media startups. My direct line of responsbility is defining the strategy, scope and vision set forth to the final delivery. Working with cross-functional teams creating the next generation of products.
2016 - 2017
Director of User Experience
Mindtree
Director of User Experience
Mindtree
Leading UX product delivery lifecycle from concept to the final product. Mentoring team of 8 via agile methodology defining scope, vision, delivery.
2015 - 2016
Drove multi-channel solutions creating a unified experience for associate, customer facing applications which included POS, Gift Registry, OmniChannel
2014 - 2015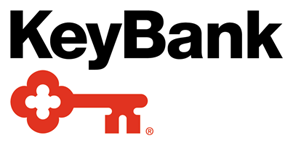 Executed holistic experience for financial banking platform and delivering responsive design solutions of financial wellness score intergration.
2013 - 2014
SR UX Designer
Medical Mutual
SR UX Designer
Medical Mutual
Created a digital transformation experience for health insurance claims platforms. Executed responsive design native mobile solution.
2010 - 2012
UX/UI Designer
Medical Mutual
UX/UI Designer
Medical Mutual
Designed the company website brand and executed creative deliverables. Assisted managing online marketing campaigns and metrics with google analytics. Created power point presentations and sell to potential investors.
Videos
Here are professional hands on User Experience videos ranging from UI/UX, how to conduct a Customer Journey Map to deloying methodology.
The Deliniation of UX from UI
John Bryce, one of the best design schools in Israel specilization in web design, animation and web master.
testimonials
Mr. Grunstein is a creative indivudual, he is a visionary on the highest calliber it has been my pleasure working with him on my team.